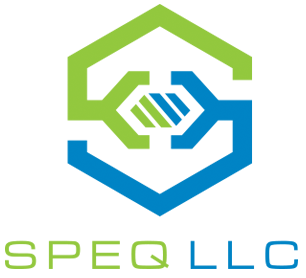 Thank you for taking the time to learn more about SPEQ,
our capabilities and our approach to providing  Staffing & Technical Services to the Electric, Power (and other engineering-intensive) industries.
The SPEQ founders have decades of experience in electric power, with a specialization in commercial nuclear.  Although we are a relatively new company, our core team has a very long history of working for the utilities' A/E's, Engineering Consultants, NSSS companies and plant owners.  If you don't find the answers to questions you may have about SPEQ on our website, please do not hesitate to contact us for additional detail or clarification.
SPEQ provides services primarily to the established commercial nuclear industry, but we also capable of supporting other highly regulated industries, such as:
New Nuclear Generation Development

Nuclear Decontamination, Decommissioning & Waste Disposal

Government Nuclear

Energy Delivery

Non-Nuclear Power Generation

Transportation (Commercial & Military)

Medical Devices

Accounting/Financial
Staff Augmentation
:
Engineering (All Disciplines)
Project Management
Admin & Process Management
Accounting & Financial
Technical Scopes
:
Managed Tasks
Technical Studies
Independent Third-Party Reviews
Regulatory Issues Preparation/Response
Admin & Process Management
Accounting & Financial
Specialties:
Computed Tomography (CT)

Comparative CT for Part/Component Qualification (Patent Pending)
CT for Evaluation of Internal Configuration/Condition
CT in Support of Forensic Investigation
Electropolish Applications

Usage Recommendations (IGSCC & Contamination Mitigation, Cleanliness)
Process Management
Results Evaluation
Date of incorporation was 08/13/16

Started initial operations in Spring of 2017

Our team:

4 Founders

~20 Associates

>1000 supplemental technical resources personally known by the core group

US-based Small Business

Minority Business Enterprise (MBE)

Certified by National/Chicago Minority Supplier Development Council (CMSDC)

Disadvantaged Business Enterprise (DBE)

Certified by Illinois Dept of Transportation (IDOT)

QA Program compliant with 10CFR50 App B / NQA-1

General & Professional Liability policies of $1,000,000 & $250,000 respectively

Dun & Bradstreet: (DUNS# 080608608)

NAICS Codes: 541214, 541219, 541330, 541611, 541618, 541690, 561311, 561320

CAGE Code: 7ZJH5