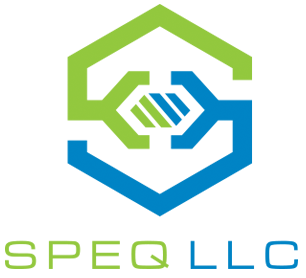 Staffing & Technology Solution for the Electric Power Industry
SPEQ LLC (SPEQ) is uniquely qualified to find innovative new ways to solve the contemporary staffing and technology problems that arise in the electric power industry and other engineering-intensive fields.  
The SPEQ founding members have decades of experience in electric power, with a specialization in commercial nuclear. Our team has worked extensively with the utilities' AEs, Engineering Consultants, NSSS companies and plant owners.  We know what works (and what doesn't) in various aspects of the industry, from staffing resources to successfully managing technical scopes of work, and everything in-between.  As an independent firm, SPEQ has the freedom to ensure that our clients succeed and deliver on the "Nuclear Promise".  Visit the Founders' Background page to learn more about the professionals behind this exciting venture.
SPEQ provides staff augmentation services primarily to the commercial nuclear industry, but we also serve other highly regulated technical industries, such as:
New Nuclear Generation Development

Nuclear Decon, Decommissioning & Waste Disposal

Government Nuclear Organizations

Energy Delivery

Non-Nuclear Power

Transportation Industries (Commercial & Military)

Medical Devices

Accounting/Financial